 FREE SHIPPING ON ORDERS OVER $50 100% SATISFACTION GUARANTEED

EASY & FREE RETURNS IN 30DAYS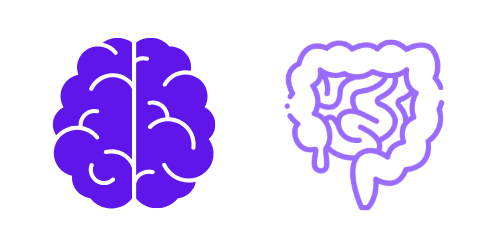 Did you know that 95% of the serotonin we produce is generated in the cells of our gut? Essentially, an unhappy gut has been proven to lead to stress, anxiety, & depression. By introducing KomKom and other fermented foods into your lifestyle, you are diversifying the population of bacteria that lives within you. The more bacteria your body can identify, the less likely you are to get sick, building an immunity to an array of bacteria.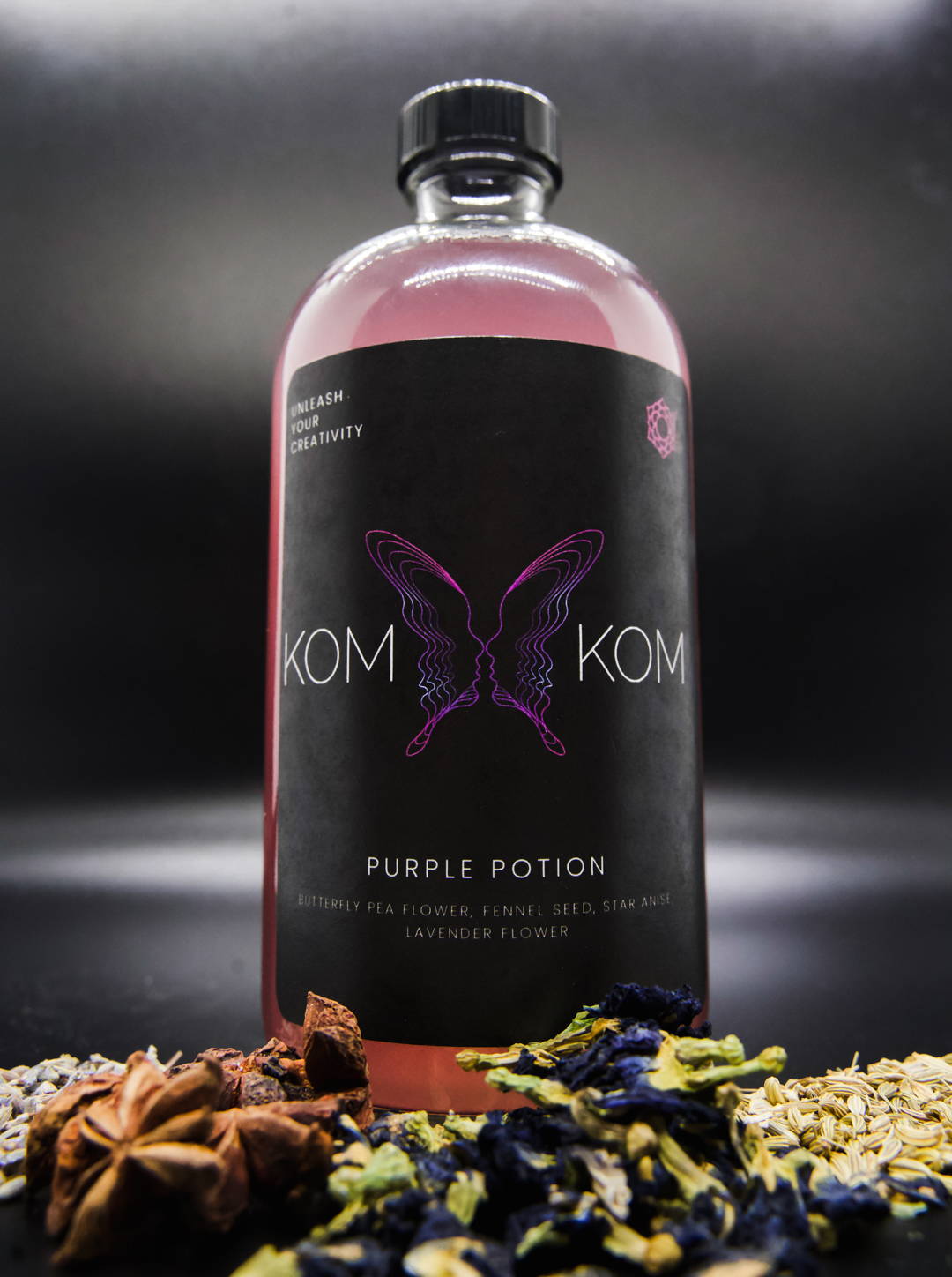 "Flow" approaches our struggles with flatulence, brain fog, pain, & skin breakouts. This tonic delivers powerful carminative, analgesic, & nootropic capabilities -increasing cognitive function & creativity, passing gas, & relieving pain.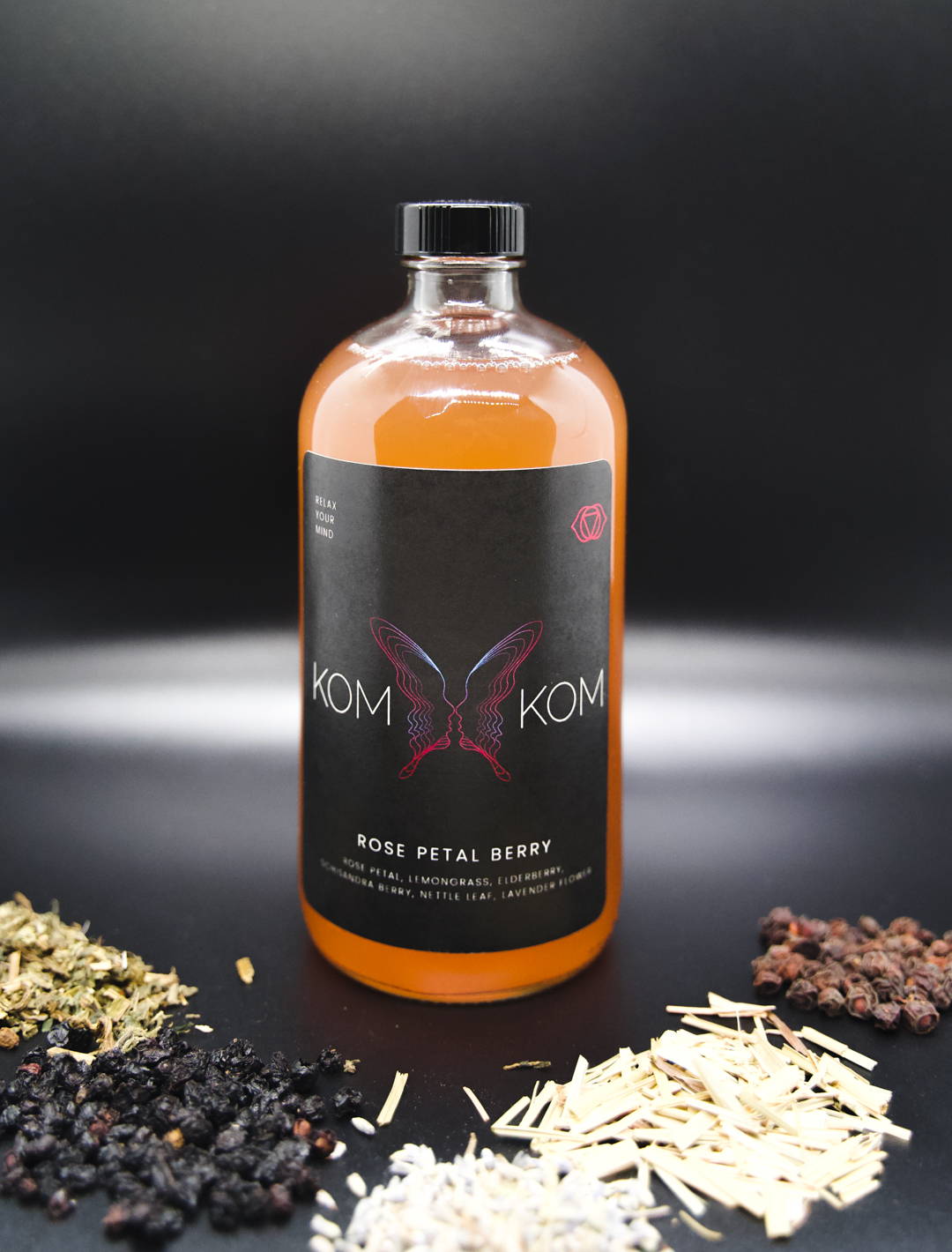 "Adapt" approaches our struggles with stress, weakened immune systems, an overly-active mind, and mineral deficiencies. This tonic carries powerful adaptogenic & immune boosting potentialities - balancing cortisol levels, calming the central nervous system, rebuilding the immune system, and delivering over 40 trace minerals & 700 phytochemicals.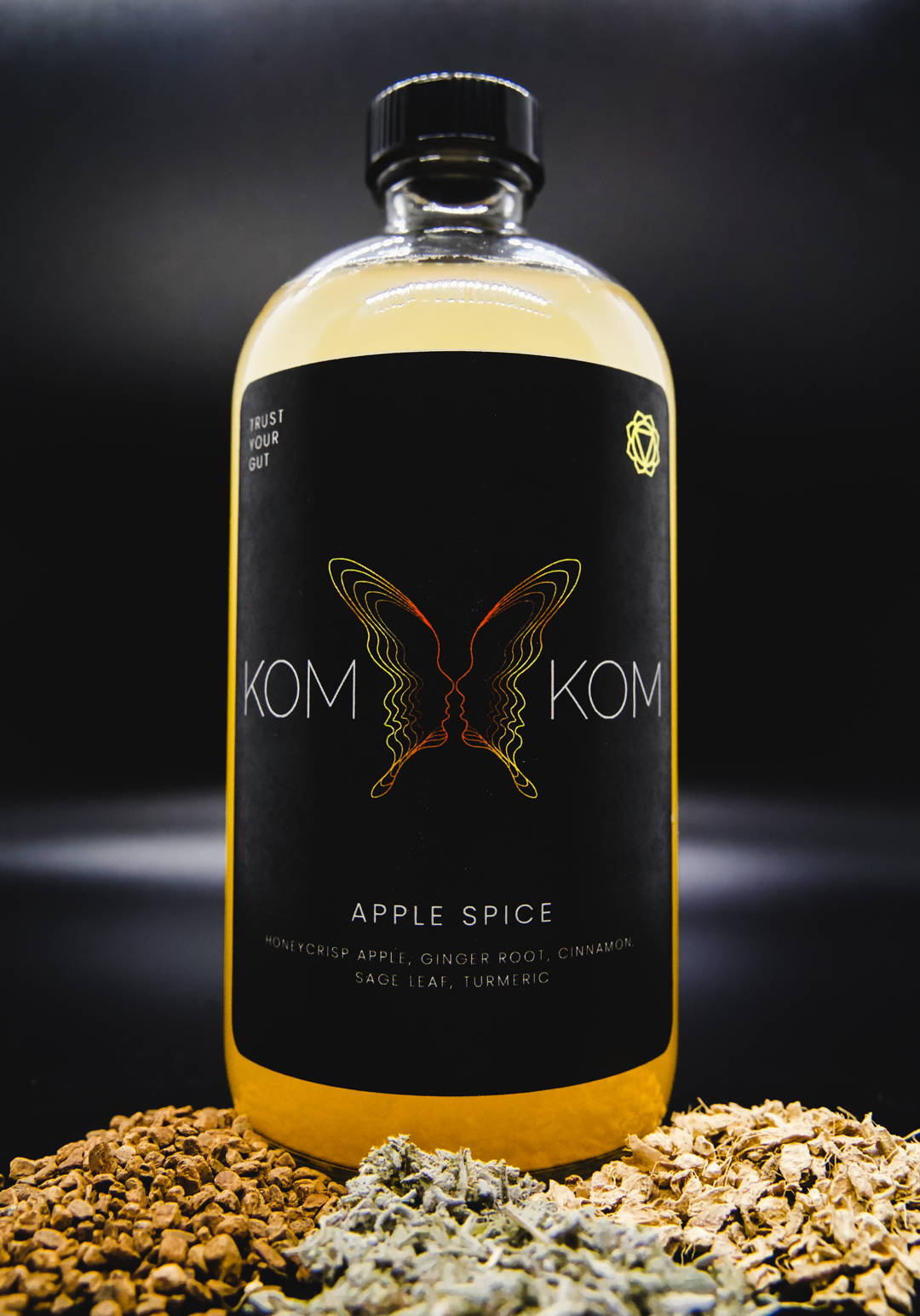 "Awaken" approaches our struggles with inflammation, fatigue, digestion, and memory loss. This tonic is an extremely powerful anti-inflammatory for the brain, intestines, & nerves - restoring neurological activity and muscles, providing sustainable energy, and bringing the digestive system to life.